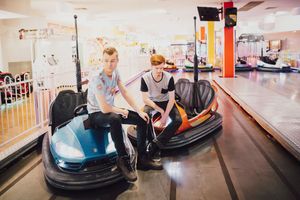 Happy new year everybody! ??
As you might have gathered from our postings already, we won't be wasting any time with releasing New Music in 2017, with our single Poisonous Pill set to be released on Jan 17 – hopefully the NYE hangovers have settled by then and everyone can tolerate noise! ???
  
There's a lot of cliché's thrown around when bands release new music, (yep, we're totally guilty too) but from the bottom of my fickle artist heart, I've never been so proud to bring a new song into the world. I feel this tune sums me up perfectly as a person, and for those that know me, or even follow us on social media, you'll probably have all sorts of crazy ideas in your head about what this means musically, and you're probably pretty close!
  
You might have seen some instagram action of us in the studio (follow us here) with Dylan Olivierre (The Money War) who produced the song for us. We had a blast in the studio, (and at Guzman y Gomez eating Mexican on our breaks) a lot of fun experimenting with sounds and our good friend Callum Morrison also plays bass on this track. 
Huge shout out to the work Dylan put in for us, check out The Money War here,  which you'd probably recognise already from triple J, or perhaps if your sunburn is still peeling off from seeing them at Southbound, or if you're planning on seeing them support THE LUMINEERS in April…  - If you don't mind!
  
Poisonous Pill has been a favourite of ours to play live since Matt penned the song and we can't wait for you to hear it. (sorry, the cliché trap again!) Its got some psychedelic Tame Impala/Beatles elements as well as rockin it in the socks. Oh, and we got to do the promo shots on bumper cars. Just us. The whole track. Thanks to Emanuel Rudnicki for the shots and to Beau Gerhardy for bringing us another stellar single cover!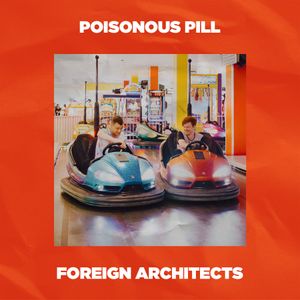 We've revamped our website (like it?) and we'd love to let you know as soon as the song drops how you can hear it, so we'll be letting everyone know via our mailing list. (We aren't big emailers and only send out a couple a year for important stuff, click here to get our updates) 
Facebook doesn't show all of our posts to everyone who has liked our page so it's a more reliable way to keep in touch. 
  
We're working on a Music Video with videographer Keshet Kesh, the mastermind behind our Clover Music Video, and it will be released a couple of weeks after you can stream the tune on Spotify/Soundcloud/Apple Music/download it on iTunes and all the usual places, sooooooo – 
  
We're playing a HUGE SHOWWWWWW at four5nine on Saturday 28th Jan with the amazing Raksha, Yellow Castle, Kallan Phillips. This is the web link on the Rosemount's website and this is the facebook event – please click attending :)
  
That's it from us until the release on Jan 17! We would be mega grateful if you can share our links on facebook and we can't put into words how blown away we are when people help us with our call to actions to review the track, share it, or any other crazy stuff that we are flattered people do for us, (with us!) - The bands achievements are truly 'ours' collectively.

Peace and love,

Matt