Why hey there!
It's been a crazy couple of months, we wanted to write this to say thanks to everyone who was a part of (and for those still jumping on board!)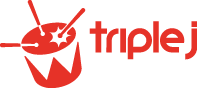 Our latest single, Poisonous Pill is still on rotation on triple j Unearthed digital radio - cooler than cool! We have also had amazing support from triple j, with legends Bridget Hustwaite, Zan Rowe, and on Monday night Dom Alessio all giving the track a spin, which is unreal. Towards the end of this there's a cute doggo warning in the behind the scenes vid of making the music video! You can also hear the song on RTR as well as a host of other stations around the country.

Massive shoutout to everyone who came to the launch of the video, without you it wouldn't have been much fun, and huge thanks to superstars Kallan Phillips, Yellow Castle and Raksha who made the night the party we were hoping for.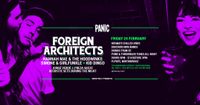 If you missed us, (or want to catch us again) we're freakin stoked to be headlining this months PANIC! @ Flyrite on Friday Feb 24 along with:
Hannah Mae and the Hoodwinks,
Simone & Girlfunkle
, and
Kid Dingo -
check out all the info
here
AND for $5 OFF ENTRY, just say Foreign Architects at the door! 18+ only! Onstage helping us deliver our set live these days is Callum Morrison on bass and Dylan Geiles on guitar - you're guaranteed one helluva show!
OK - We promised you a video of a cute dog and you've got it. We have had SO MANY people asking about the dog in the video - His name is Rocca, and he is AWESOME. He belongs to fellow Perth artist
Johannah Grace
, who incidentally has just dropped her killer
debut single, Take Their Arms
(you can hear Andrew doing some marching snare on the track - Matt's attempt at playing trombone didn't make the cut unfortunately)
This is a doggo that LOVES hangin out with the boys (even better in a car with the window down), and LOVES sniffing absolutely everything. He got treats (and water) between every take, although in all honesty he just would have preferred we drove him around all day so he could sniff things in the breeze... You can see in the vid below of the first couple of takes he was hell bent on riding shotgun, then realised after it was more fun sitting on the seat with the lads, and there he would stay, thanks very much boys!
Thanks again to Keshet Kesh for shooting the clip for us, editing it to look like its the middle of a dream and to Andrew's brother Mark for pedalling better than Lance Armstrong on the day!
Heading into the studio again with the songs producer Dylan Olivierre to bring you some new music again soon. See you at the next show!
Matt & Andrew